News

10/2010: Tourney Castle Stahleck 2010
Wolfgang Penetsdorfer, the organizer of the Game of Thrones tourney, invited me as artist guest of honor to castle Stahleck.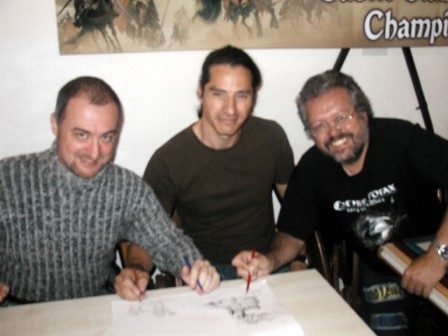 Tiziano Barachi (Call of Ctuhluh), Illich Henriquez (Warhammer), Franz Miklis (Game of Thrones) working together on an artwork as special price for the tourney winner
09/2010: Austria Con 2010

Wolfgang Zenker introducing me at my presentation of "30 years of Science Fiction and Fantasy art" and the slide show "Space Rebels and Explorers"
Photo: Steiner / Loydl
01/2009: Life on Stage: Comicbörse Wien
COMIC & Film BÖRSE
am 25. Jänner 2009
10 - 16 Uhr Berufsschule Längenfeldgasse 13-15, 1120 Wien
WWW.COMICFILM.AT
Fantasy special
Franz MIKLIS, Österreichs bester und international mehrfach ausgezeichneter Fantasy-Maler, bietet LIVE seine neuesten Bilder zusammen mit zahlreichen früheren Werken an.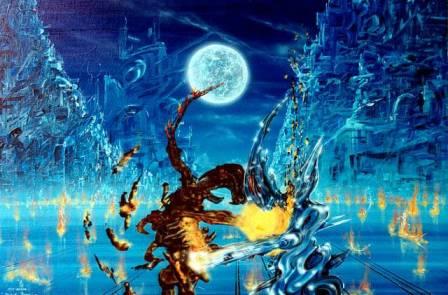 Ausgestellt werden u.a. Arbeiten aus "Herr der Ringe",
"Perry Rhodan", "Drachenzyklus".
Natürlich zeichnet und signiert er auch für seine Fans ganztägig.
Der TOP-TIPP für FANTASY und SF Fans !
12/2008: The Core Set
New Set available: The CORE SET, Fantasy Flight Games
10 landscape paintings from me included in this new and fantastic LCG game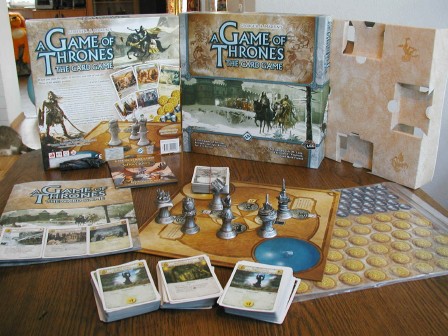 11/2008: Artwork stolen: PENTOS
During the Vienna based Spielefest in the Austria Center in November one of my paintings has been stolen in the night. If you see the original work of art please inform me immediately.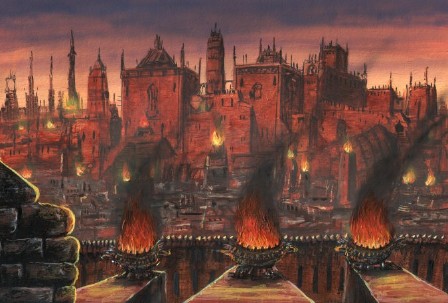 03/2007: Vienna Fantasy Gaming Convention:
( A high visit during the tradtional Fantasy Convention in Vienna.
As usual we had big fun and nice fights. As usual the Klingons won.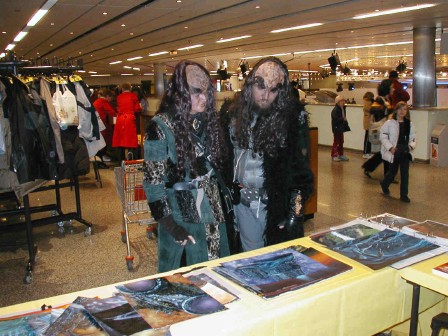 Older News:
I was nominated for the Griffin Scroll Award by the Wiener Spieleakademie in 2006.

I visited the Worldcon in Glasgow 2005 where I met George R. R. Martin. Photos you can find in the gallery at The Whole Austrian Fandom.

I was Artist Guest of Honor at the PalatineCon 2004 in Germany, where I showed my work, held a slideshow and was present at panels during the convention.